By yigit on 8 Jul 2019 - 11:48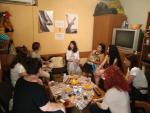 Between 1st-3rd of July, 2019, a team from HESED Initiative for Health and Social Development members from Bulgaria visited other SWAN members, HOPS and STAR-STAR in North Macedonia. This study visit was facilitated by SWAN within regional Cities Project funded by Global Fund.

By yigit on 2 Jun 2019 - 11:43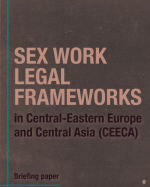 Every year, sex workers celebrate 2nd June as International Sex Workers' Rights' Day. The day commemorate the occupation of the Church of St. Nizier in Lyon, France on June 2nd, 1975.

By yigit on 20 May 2019 - 13:25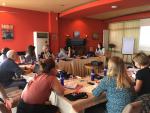 Between 7-9th May, activists from Tais Plus from Kyrgyzstan, Legalife from Ukraine, AMELIA from Kazakhstan and Women for Freedom from Georgia came together at the regional convening SWAN organised in Tbilisi, Georgia to discuss transitioning from Global Fund (GF) to state funding and exchange of experiences between community led organisations implementing the NSWP Global Fund Capacity Building Program. Eurasian Harm Reduction Association (EHRA) provided additional technical assistance within the framework of the Communications Platform.

By yigit on 15 Mar 2019 - 12:57
In February 2019, SWAN member Equal Rights from Serbia submitted a shadow report on the status of female sex workers in Serbia to the 72nd CEDAW Session.

By yigit on 4 Mar 2019 - 13:10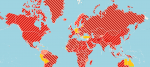 Global Network of Sex Work Projects published an interactive map that provides information on laws which criminalise the sale of sexual services, the purchase of sexual services and the facilitation, management or organisation of sex work.

By yigit on 24 Dec 2018 - 13:13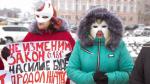 17th of December is marked by sex workers internationally as the International day to End Violence against Sex Workers to raise awareness of the violence against sex workers worldwide, demand justice for the human rights violations sex workers face and to remember the lives of loved ones.