By yigit on Jun 2nd, 2019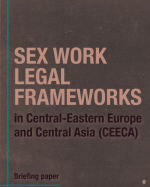 Every year, sex workers celebrate 2nd June as International Sex Workers' Rights' Day. The day commemorate the occupation of the Church of St. Nizier in Lyon, France on June 2nd, 1975.
By yigit on Apr 24th, 2019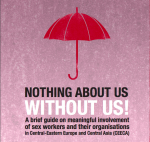 The global sex worker movement has been advocating for the meaningful involvement of sex workers in the design, development, implementation, management, monitoring, and evaluation in programming, research, legislation, and policy-making for decades. In 2017, the Global Network of Sex Work Projects (NSWP) held an expert meeting with sex workers from all over the world to determine criteria for the meaningful involvement of sex workers, and to develop an evaluation framework for the Sex Worker Implementation Tool (SWIT).