Prostitution needs to be legalized in Ukraine, says MP Gavrilyuk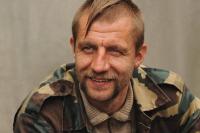 MP of Ukraine of VIII convocation, a member of "The deputy control" Mikhail Gavrilyuk believes that Ukraine should legalize the industry of providing sexual services for money. He said this in comments for UNN.
In particular, the MP pointed out that prostitution has been legalized in many countries for a long time and such a decision will protect Ukrainians from sexually transmitted diseases.
"I believe it has to be done like in other countries. The prostitutes there undergo a medical examination in brothels, to prevent diseases. If you look at it from the correct point of view - it is necessary to legalize it all, it has to be seen as an insurance against all these diseases. There will be no spread of sexually transmitted diseases, these illnesses which we have in Ukraine, will disappear"- said the MP.
Also, according to M.Gavrilyuk money from this industry is able to replenish the country's budget, rather than settle in purses of law enforcement officials, who control this illegal activity in their own interests.
"We have not only this (prostitution - Ed.) under the police "protection" but everything else. They are prosecutors. And slot machines, and a lot more then. And all cash, that comes in... It is better that they replenish the coffers of the state, and not someone else's private purses. I understand that it (the money from prostitution - Ed.) can refill the budget ", - he pointed.
In addition, M.Gavrilyuk said he will be ready to support such a bill.
"I'll see what will be spelled out in the bill. When deputies write - I will read, learn it and if everything is clear - stand by, "- said the MP. Prostitution is legal in Austria, England, Germany, Turkey, Hungary, Chile, Italy, Latvia, France, and in the Netherlands prostitutes even have their own trade union.
Prostitution is also legal in South Africa, Canada, most of Mexico, Brazil, Australia, New Zealand and Israel, as well as in South-East Asia (with the exception of the Philippines and China). In the United States, this activity is permitted only in a few counties of Nevada.
Mitigation of legislation on prostitution introduced in Switzerland, Italy, Hungary, New Zealand, Australia. For some time, prostitution was permitted even in Iran, where its legalization is again debated, as Shiites allowes to have "temporary" wives.
Source: internet-magazin "Glavpost"