Training on Community Mobilisation and Empowerment in Balti, Moldova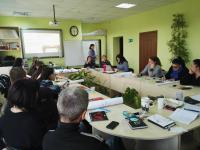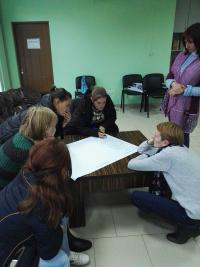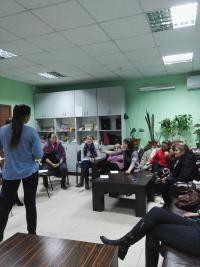 SWAN and activists Natalia Isaeva and Elena Fiskova from Legalife Ukraine organised a 4 day-long training in Balti, Moldova between 24-27th of October for service providers and sex workers with the financial support of UNFPA. The training was organised in the frame of the Fast track HIV/TB regional project Cities project.
Service providers participated in the training focusing on community empowerment and collaboration with sex worker community for a day and a half. This was followed by a two-day training with sex workers on community mobilisation and to plan for activities for 2019.
The agenda of the event is available below:
24.10.2018 Preparation meeting and community mobilisation training with community of sex workers in Balti;
25.10.2018 - 26.10.2018 SWIT (Sex Worker Implementation Tool) training for sex workers and service provider organisation TDV (Tinerii pentru Dreptul la Viață, Bălți). All 6 chapters of the SWIT were discussed with a particular emphasis on community empowerment and meaningful involvement of community in programming, implementation and monitoring and evaluation of services for sex workers. A plan for collaboration between communities and service providers was developed.
27.10.2018 Community mobilisation training including development of an action plan for 2019 and activities to mark the International Day to End Violence Against Sex Workers on 17 December 2018.
This event was the third training on community mobilisation developed in partnership with the sex worker community in Balti, Moldova.
PREVIOUS TRAININGS
SWAN, in the frame of the Fast track HIV/TB (Citie) project visited Balti, Moldova three times since 2017.
In September 2017, SWAN Program officer on Mentoring and SWAN Program Officer on Capacity Building had meetings with TDV to establish partnership and to lead a community mobilization training. After the visit, recommendations for the second training came out which focused on community mobilization and experience sharing from the region.
For this purpose, in December 2017 activist from Tais Plus, Kyrgyzstan was invited to lead the training together with SWAN program officer.