SWAN Organises a Study Visit Between Ukraine and Moldova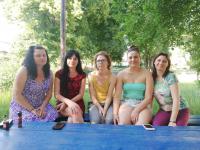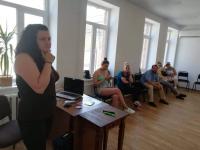 The visits were organised in two cities- Legalife-Ukraine's main office in Kiev and at their branch in Cherkasy with the financial support of Global Fund's Cities Project. This study visit was part of SWAN's mentoring plan to build capacities of sex workers in countries where there is no sex workers led organisations such as Moldova.
The study visit included interactive discussions as well as office and filed work allowing participants to exchange information and experience in various areas. Last day of the visit was focused on development of sustainability and community mobilization plan in Moldova for 2019-2020. After the visit, activists from Moldova made plans to get in touch with sex workers from different cities in Moldova to discuss the steps for community mobilization and building a strong movement. the follow up calls are planned as part of the mentoring plan where the mentor from Ukraine will support the sex work activist from Moldova in the implementation of the 2019 activity plan for community mobilization.
Elena Fiskova: "I think that this study visit and the whole mentoring process is very

useful for both sides. It was a opportunity for me to share my

experience and knowledge gained in community mobilization process through the years in

Ukraine in a more structured way, appropriately adjusted for the level the Moldova activist

needed. Also for them, I hope that the trip was successful and they received a lot of useful

information."